31.00.2020
Review of the 3 learnings from the Applied Machine Learning Days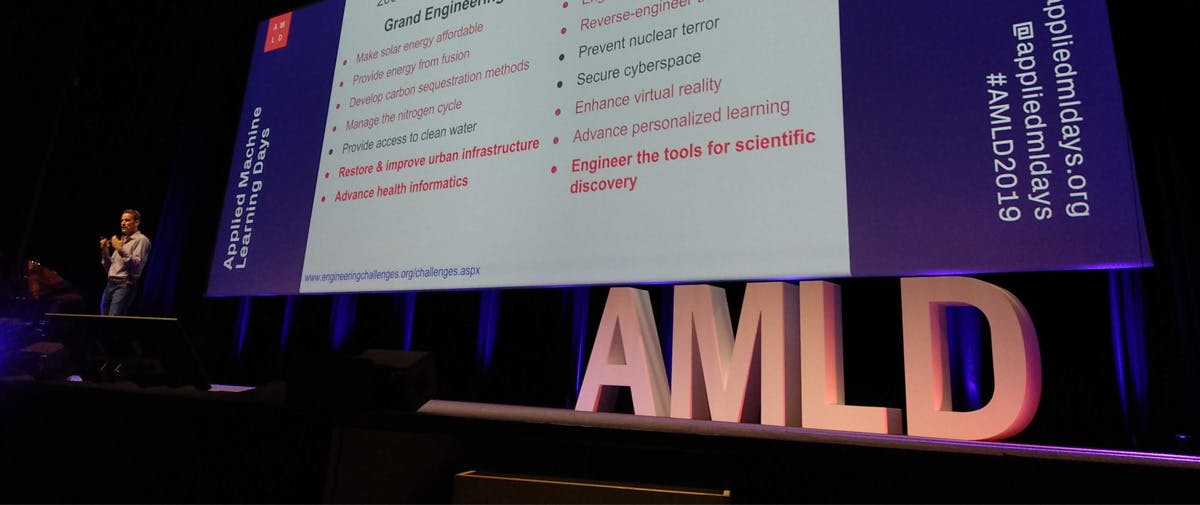 001
Our employees Fabrice Guillaume and Alexandre Blanc attended the Applied Machine Learning Days event held on 27 and 28 January in Lausanne. Discover below their feedback and the 3 lessons they learned from the 2020 edition.
"Advances in AI (Artificial Intelligence) and DL (Deep Learning) continue their rapid progression and affect a large number of fields (health, energy, digital commerce, sciences (biology, physics, medical imaging), etc.)."

"There is an acceleration in the deployment of Artificial Intelligence in companies. We are also seeing a rapprochement between companies and the grandes écoles, such as incubators, data labs, etc."

"The most recent AI models: coupling Bayesian models with neural networks, Deep Reinforcement Learning (DRL), and Generative Adversarial Network (GAN).
"What stood out for us was the performance demonstrated by using neural network models in a Bayesian framework for MRI image reconstruction and lesion detection. The application of these techniques in medical imaging is one of the latest trends, with a significant gain in model performance. These techniques can be extended to other application areas."